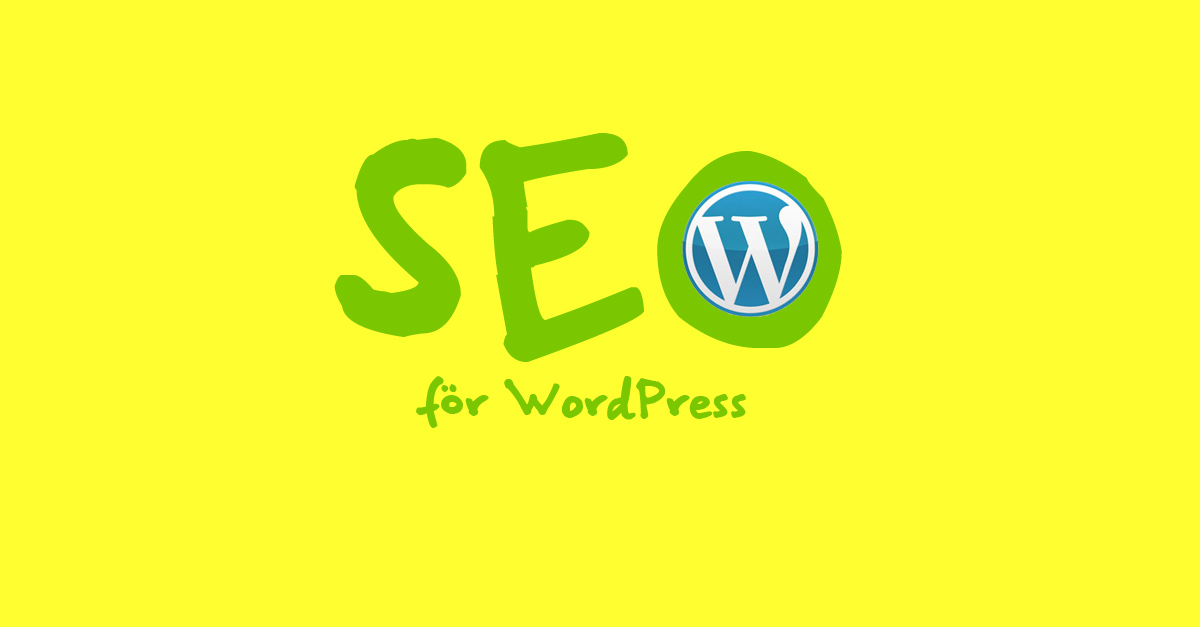 Being visible on Google is becoming more and more important as a large part of all searches on the web today take place on Google. SEO stands for Search Engine Optimization and means that you customize the content of your site to be as visible as possible in the search results. In this article, we address 5 of the most important things to keep in mind when SEO optimizing your WordPress site.
1. Make sure your site is mobile friendly
Having a mobile-friendly site is becoming more and more important. Studies show that more than 50% of the traffic to websites is visited via a mobile device and that it increases with each passing year. This is obviously something the world's largest search engine Google follows very closely. Recently, Google told that they will choose the mobile version of a site as the primary source for the search results. Previously, the desktop version was shown in the search results, but soon the mobile version will mainly be shown. So in addition to giving your mobile visitors as good an experience as possible when they visit your site, it is also smart to do so from an SEO perspective. Often when you choose a WordPress theme, there is a mobile-friendly version of it, but make sure it is really mobile-friendly the way you want it.
2. Optimize the site's load time
That it is good from an SEO perspective to have a site that loads quickly is not news. Using Google's PageSpeed ​​Insights tool, you can measure how fast your site loads. You also get concrete suggestions for measures that will improve the charging time. But when you use WordPress, it can in many cases be easier said than done if you do not know exactly how to proceed. Here are some tips to help you improve your load time in WordPress:
Use an add-on to compress and rearrange CSS and JavaScript (for example, Speed ​​Booster Pack).
Crop the images to the size they actually appear on the page. For example, if an image is displayed in 50 × 50 pixels, the image being loaded should not be larger than that.
Optimize all PNG images (suggest using TinyPNG.com or imgopt.com).
Upload JavaScript files using the defer tag in HTML.
3. Internal link in the right way
When you link internally to your site, it is important to keep in mind that the visitor should be able to easily navigate to what he or she is looking for, and at the same time Google should also be able to understand the site's internal linking. Here it is important to find a good balance so that you do not link too much internally and that you do it the right way.
Remember that the main menu should contain your most important pages. Here you have the chance to tell Google what your most important pages are and what they are about. Also keep in mind that you do not have to place all your pages in the menu, but choose the ones that are most important to your visitors and the pages you want to tell Google are your most important. In this way, you distribute your linking power in a smart way and give your visitors the opportunity to navigate to the right pages directly. In WordPress, it is easy to change the main menu and structure which pages should be placed at the top and in which order.
4. Do not miss the page title and headline
In order for Google to know what the page is about, the page title and headline are important from an SEO perspective. In WordPress, you easily change the page title when you create each page and make sure that the keyword for that page is found in the page title. In WordPress, it is sometimes possible for certain themes to have double main headings or none at all, depending on which theme you have. Therefore, make sure that you only have one main heading (h1 tag).
If you are unsure whether your website has main headings on each page, simply check it in the page source by right-clicking on the page and selecting "show page source". Then look for a taken <h1> to see if you have a main heading or more. If you have a large website and are unsure whether it is built correctly, you can use tools such as Screaming Frog SEO Spider to spin the entire site and see exactly what each page's headline and a number of other parameters have.
5. Fix SEO misses in your theme
Although WordPress is known for being the best CMS from an SEO perspective, there are a plethora of themes that are not particularly SEO-friendly. Some themes in WordPress (even expensive premium themes) can even have a direct negative effect on your SEO. Here are 3 things you should check out in your WordPress theme:
Check in the source code that there is only one h1 heading per subpage.
Do you use a cool Parallax theme where all subpages are visible on one page? Make sure all your subpages are indexed by Google by searching for "site: dittdomän.se" on Google.
Most themes have credit links in the footer which should be removed so as not to distribute unnatural and unwanted link power from your entire site.
Source for this blog: https://blogg.loopia.se/seo-for-wordpress-5-tips/, 2021-12-07